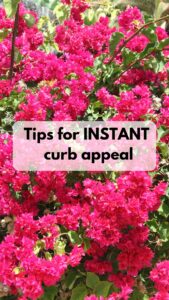 Summer is in full bloom, and it's the perfect time to embrace the beauty of nature by planting vibrant flowers around your home. Let's add a burst of color and charm to your outdoor space! 🌸🌺🌿✨
Here's why planting summer flowers is a delightful idea:
1️⃣ Instant Curb Appeal: Transform the exterior of your home with eye-catching blooms. Whether it's cheerful sunflowers, elegant roses, or cascading petunias, these vibrant flowers will instantly enhance your home's curb appeal.
2️⃣ Create a Serene Oasis: Design your own personal oasis by adding flower beds, hanging baskets, or potted plants. The sight and fragrance of summer flowers will create a tranquil ambiance where you can relax and unwind.
3️⃣ Attract Pollinators: Summer flowers not only beautify your home but also attract valuable pollinators like bees and butterflies. Enjoy the sight of these important creatures while contributing to the ecosystem.
4️⃣ Enhancing your outdoor space with summer flowers is a simple yet impactful way to make your property stand out.
If you need guidance on selecting the right flowers for your region or tips on creating stunning flower arrangements, I'm here to help. Let's collaborate to make your home blossom into a summer paradise!
Ready to bring nature's beauty to your doorstep? Contact me today, and let's make your home a delightful haven filled with vibrant summer flowers! 🌸🌼🏡
Contact me for more real estate tips. If you have any questions, DM me anytime. I'd love to help you buy or sell a home in SAN DIEGO!☺️
#SummerFlowerGarden #NatureAtYourDoorstep
Lisa Hinkson
Agent•Broker Associate•BA•Realtor ®
eHomes San Diego